WWW WEDNESDAYS
… is a weekly event hosted by MizB at
Should Be Reading
, where you share (1)
What you're currently reading
, (2)
What you recently finished reading
, and (3)
What you think you'll read next
. {
see archives
}
My answers:
What are you currently reading?
Fifty Shades Darker. Actually I'm listening the audiobook AND reading the book, depends where I am. I'm listening it at work ;)
So far I liked book one more, than this, but I'm still at the beginning somewhere. And it's not bad either. The narrator is pretty good too.
What did you recently finish reading?
Well this is gonna be another Fifty... Fifty Shades of Grey.
It's one of my favorite books now and I have absolutely no idea wha I like it so much. None! I wanted to stay away from this, really, I tried with every will I had, but couldn't... THANK GOD! There's nothing special in it (to me), but still, I hated when I had to put it down. Full review coming soon (maybe a for the entire series, we'll see).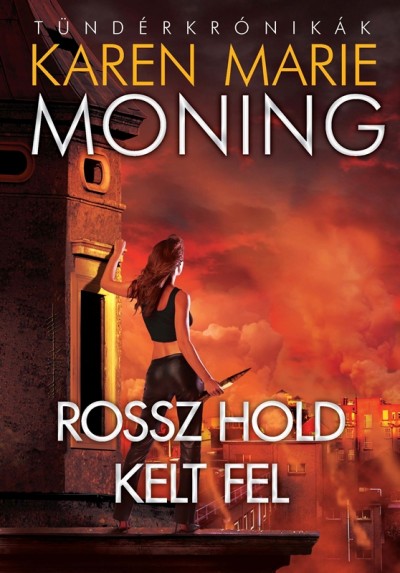 What do you think you'll read next?
WOW... well, I recently won a book trailer contest where the prize was the newest Fever book (In Hungary): Dreamfever (KMM). I've already read all of them in english, but i love them , so i probably will re-read that book now. And then back to Fifty (IF I can finish this 'til my copy of Once Burned gets here, otherwise Vlad has the priority!) ;)